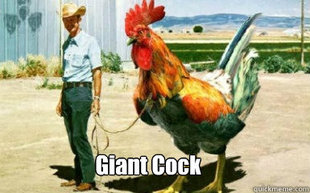 Caption Not Necessary
So my place of employment is blocking my blog. Or at least, they're blocking my most recent post. I'm not sure why. I used the word "fuck", as I do in pretty much every
post
paragraph
sentence I write, but this time I used it in its literal sense. I also mentioned a vagina, and had sex in the title. But mostly I just discussed my beard. Obviously, there's some kind of filter on the word sex, which is fucking hilarious when you think about it. And by degrees depressing when you think about it some more.
Last I checked, pretty much everyone I work with is an adult. Which historically has meant that we are capable of making our own decisions in life. Now, those choices could include looking at pornography, in a public setting, in the offices of a major, Fortune 500 corporation. Decisions like that, however, make you a fucking idiot. Nobody is going to do it (and even if they did... so fucking what? It's just fucking fucking. Where's the crime?). Putting a filter to block out certain words, so that grown men and women don't see some skin on their break is a ridiculous display of censorship.
But the kicker, for me, is I didn't even use the word porn, or pornography, or blowjob, or cumshot, or leather-clad midgets, which are the terms we actually use when we want to get intimate with our laptops. Who the hell types "sex" when they want to see hardcore porn? I haven't typed that into a searchbar since 1995. The word "sex" has a vast myriad of uses other than people fucking. Hell, the word is on my 5 month-old daughter's birth certificate. Or maybe it says "gender"... I need to research more. But that just further proves my point. Maybe the internet has corrupted us all a little, maybe it has dragged our minds gutter-wards, but by filtering out a simple little grown-up word like "sex", ISP's and businesses, and all the other censors out there are merely compounding the adolescent, chuckling association with it.
Anyway, I figured I'd name this one something entirely different. It's not entirely accurate. Despite what it says in the narrative of my last post (if you could read it), it's not
that
big (that was what we in the business call "creative license.") So tell me... is
this
better?